EEPSA is a dynamic volunteer organization promoting networking, curriculum support, and leadership in environmental education supported by the BCTF.
Upcoming Events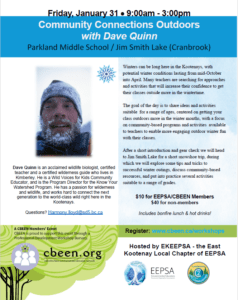 Winters can be long here in the Kootenays, with potential winter conditions lasting from mid-October into April. Many teachers are searching for approaches and activities that will increase their confidence to get their classes outside more in the wintertime.
The goal of the day is to share ideas and activities suitable for a range of ages, centered on getting your class outdoors more in the winter months, with a focus on community-based programs and activities available to teachers to enable more engaging outdoor winter fun with their classes.
After a short introduction and gear check we will head to Jim Smith Lake for a short snowshoe trip, during which we will explore some tips and tricks to successful winter outings, discuss community-based resources, and put into practice several activities suitable to a range of grades.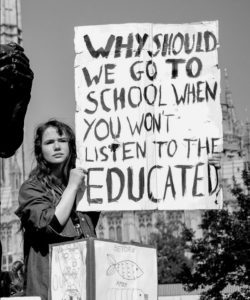 The climate crisis can be overwhelming, given its complexity and seriousness. In the face of this existential threat, it's no wonder that many people choose to shut down when the topic arises. For teachers, however, denial is not an option. In our classrooms, we have students who need to know how to prepare for the alarming future in front of us all. They need to know what to prioritize as they face a future of unprecedented changes.
Our keynote features a panel of teen activists from the Cascadia region who are developing strategies and leading in each of their communities.
After the keynote panel we will break into workshop sessions. The line up this year is amazing. Cross Border Conference Workshops List revised 2020.01.13
Register now!
CBEEN and EEPSA will co-host a Leadership Clinic April 24-26, 2020, at Nipika Mountain Resort, and will bring together the leadership teams from each EEPSA Local Chapter to collaboratively plan for the following school year and beyond.
Registration is open to all EEPSA Local Chapter Executive Members from the Columbia Basin, and one representative from EEPSA Local Chapters in BC outside of the Columbia Basin. This Leadership Circle is an opportunity for Local Chapters to team-build and plan while networking and collaborating with other Local C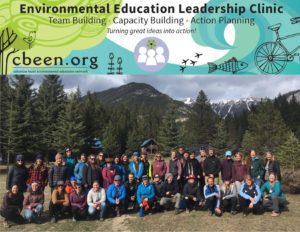 hapters.
Please note: all participants must be current CBEEN & EEPSA members.
Contact Selina Metcalfe for more information.