EEPSA is a dynamic volunteer organization promoting networking, curriculum support, and leadership in environmental education supported by the BCTF.
Upcoming Events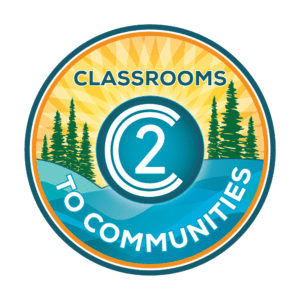 Lhtakoh* – Where People, Place and Practice Flow Together
*Lhtakoh: Lheidli name for the Fraser which means "waters within each other"
Save the dates! The Classrooms to Communities 2020 Provincial Conference will be held in Prince George and/or virtually on October 23-24. Join us as we continue to connect educators from classrooms to communities.
EEPSA, in partnership with our C2C partners, hosts an annual two day conference on the October PSA day.  The first day of the conference is workshops on place-based learning, and the second day is experiential field studies in the community.  This conference is open to classroom teachers, community educators and academics.
Upcoming conference locations:  October 2021 on Vancouver Island, October 2022 in the Kootenays and October 2023 in Metro Vancouver.