EEPSA is a volunteer organization. Get to know the EEPSA board members, and feel free to contact them regarding your environmental education interests.
Executive meetings are held approximately once every two months. EEPSA members and the general public are welcome to attend executive meetings to make presentations and to contribute to the proceedings. Please contact the president if you would like further information or an opportunity to participate.
Contact Current Executive and Advisory Roles:
President
Jonathan Dyck / jonathan.dyck@sd47.bc.ca / @jonathanteacher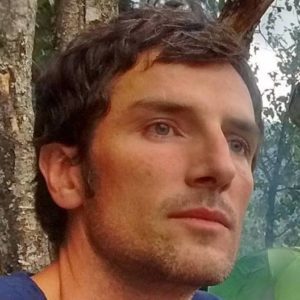 After living and teaching in Surrey and Langley for 15 years, Jonathan and his family decided to move to Powell River on the Sunshine Coast last year. He is currently teaching French Immersion and ELL at the local secondary school, and enjoys hiking and paddling and spending time by the ocean.
He holds undergraduate degrees in English literature and education, and a Master's degree in curriculum and instruction, with a focus on ecological education. He endeavours to teach English and other subjects from a place-based approach, and loves what happens when he takes his students outside!
Jonathan has facilitated many workshops for EEPSA and the BCTF, on topics such as language arts education, Aboriginal education, place-based learning, social media, anti-racism, and the new curriculum. He appreciates the many layers and facets of the BCTF, and is known to get excited about politics. 🙂
Past President
Selina Metcalfe, Metcalfe_s@surreyschools.ca

Selina began her education career in summer camps in the Howe Sound, teaching backcountry leadership skills to street-affected youth for the Boys and Girls Club.   Since being wrangled into a classroom, she is a secondary English and Social Studies teacher in the Surrey School District. She has a passion for connecting students to the places that inform them, and aspires to use the curriculum to help students understand their relationship to the land.
Selina has a Bachelor of Arts in History and English from UBC, a Bachelor of Education from UVIC in Secondary Education and a Masters of Education in Ecological Education and Diverse Learning Environments from SFU.  Selina has recently been a Faculty Associate for the SEEDs (Sustainability Education in an Environment of Diversity) module of PDP at SFU. As president of EEPSA, she worked to establish Local Chapters of EEPSA across the province, and partner with like-minded organizations under the Classrooms to Communities professional development initiative.
Selina has delivered professional development to teachers and student teachers for the last 15 years on a wide range of topics such as Place-Based Literature, Outdoor Education, First People's Principles of Learning, Watershed Education, Writer's Workshop, Assessment Frameworks, Green Schoolyards and Curriculum Interpretation.
Selina and her family currently live in Burnaby, and endeavor to spend every single night of their summer holidays out in a tent.
Vice President
Nick Townley, ntownley@vsb.bc.ca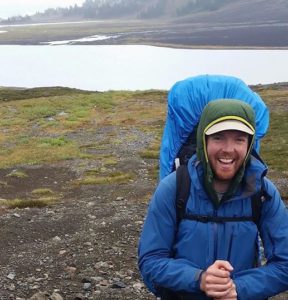 Nick is a teacher who lives, works and adventures on the shores of the Salish Sea. He teaches social studies and outdoor education with the Vancouver School Board's TREK Outdoor Education Program. He worked as a coordinator for seven summers with the Pearson Seminar on Youth Leadership. For thirteen spring and fall seasons, he taught in the outdoor classroom of Howe Sound with Sea to Sky Outdoor School for Sustainability Education, where he was a Program Director and well known for his bioregional comedy routines. He has spent a total of six months as the Ecoguardian on Race Rocks Ecological Reserve.
Nick is currently pursuing a Masters in Environmental Education and Communication, at Royal Roads University. He also has a BA in Classics from the University of King's College, a Graduate Diploma in Teaching from Otago University and a Diploma in Outdoor Environmental Education from the University of British Columbia.
Secretary
Donna Boucher, donna_boucher@sd33.bc.ca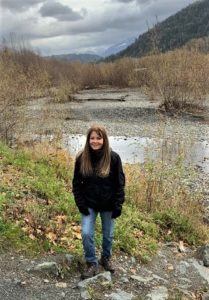 Donna's connection to the environment started as a child growing up on her family's farm in southwestern Ontario. Her outdoor interests guided her to a BSc degree in Biology and Anthropology at Trent University in Peterborough, Ontario. Donna's early career work in wildlife biology involved diverse experiences including relocating bears, wetland inventories, deer check stations, and studying moose in Algonquin Park. She also worked as a news and nature photographer completing courses at Sheridan College of Applied Arts and Technology.
After moving to BC, she continued her education at SFU and completed her B. Ed with an Environmental minor. She joined EEPSA at that time and has continued to be actively involved in teacher engagement /pro-d activities, as well as serving as EEPSA secretary for the past nine years.
Donna has been a teacher for over 15 years, encouraging her students to connect with their environment through place-based learning experiences. She has initiated various "green" related projects with her students and recently completed her Graduate Diploma in Nature and Place-based Learning through SFU.
In her spare time, she enjoys paddling, photography, hiking, gardening and spending time with her daughters.
Treasurer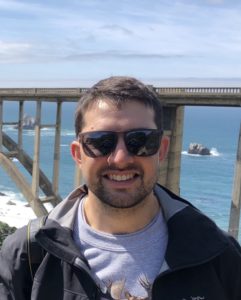 Colin is deeply passionate about nature, education and their interconnected worlds. He completed his undergraduate education and PDP at SFU in 2011 through the SEEDs (Sustainable Education in an Environment of Diversity) module and his masters degree in Science Education at UBC in 2016. He now is a teacher and the science department head at a public school in Vancouver. Prior to teaching, he worked as a land conservation supervisor for The Nature Trust of BC in both the Lower Mainland and Okanagan. His adventures of choice include trail running, skiing, hiking, camping and fishing.
Membership
Laura Jackman, ljackman@sd20.bc.ca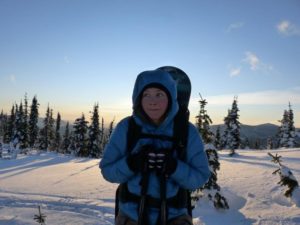 Laura is a born and raised Kootenay girl who lives and teaches in the Columbia Basin. She is the membership chair of EEPSA and the VP of local chapter, the KCEE.  She loves the outdoors and can usually be found hiking, biking, canoeing or snowboarding with her husband and 2 young kids. She is the Outdoor Classroom and grade 4 teacher at Rossland Summit School and is passionate about ecological justice education.
Communications
Megan Zeni, mzeni@sd38.bc.ca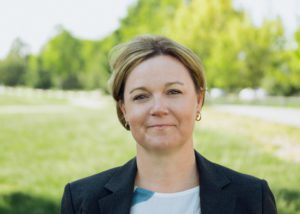 Megan is a mom, teacher, master gardener, and nature play enthusiast who spends her downtime with her family hiking, boating and skiing. She is a K-7 educator with over 20 years of classroom experience who re-imagined the prep role at her public school and turned it into her dream job of teaching all day in an outdoor and garden classroom! Megan is an advocate for taking children outdoors in all kinds of weather to learn, play, and grow. She believes just about anything can be taught in a school garden, and that class time spent in nature develops empathy, resiliency, and self-regulated learning. Megan is concurrently completing her PhD at UBC in curriculum & pedagogy. Her research interests include teachers experiences and perceptions of risk in outdoor play and learning. Megan is a frequent speaker and workshop facilitator on all things K-7 outdoors. She shares out her learning on Instagram and Twitter at @roomtoplay and on her blog at www.meganzeni.com
Professional Development Co-Chairs
Karen Andrews, karen.andrews@cmsd.bc.ca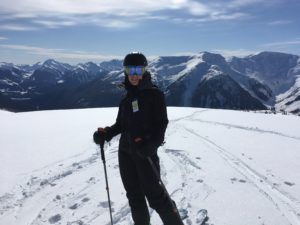 Karen has been teaching for over 20 years in the Coast Mountains School District where she loves to explore the mountains and ocean. Karen recently completed a post-degree diploma in Adventure Education through Camosun College and is a certified Outdoor Council of Canada field leader in hiking. Karen has a Bachelor of Education (French) from the University of Calgary and a Masters Degree in Leadership from UNBC. She's passionate about teaching in the outdoors and supporting teacher mentorship and collaboration. Karen facilitates teacher workshops on a variety of topics and is excited to join EEPSA as a Professional Development Co-Chair.
Heidi Lessman, heidi.roundriver@gmail.com

Heidi is excited to join EEPSA and will be supporting Member Outreach. Heidi completed her degree in Geography and Natural Resource Management at the University of Northern BC and started her career working with BC Parks and Water Resources. She was introduced to teaching experiential, environmental and outdoor education in New Zealand and the Yukon Territory. These experiences as a teacher were transformative and she has since worked with a variety of schools and experiential education programs in BC. She was also instrumental in developing and delivering Zero Waste and Sustainability Workshops in the Squamish to Lillooet Region for several years.
Members at Large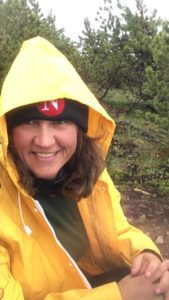 Frances started her career as a place based educator working as a summer naturalist at the Scout Island Nature Centre in Williams Lake, B.C.  Her path has taken her from this first step to Parks Canada, MetroVancouver Parks, BC Parks and then back to her hometown where she teaches in School District #27.  Here she teaches Grade 7 in an outdoor, place-based focused program at Columneetza Secondary School.  She is especially interested in how place based learning can support truth and reconciliation by build bridges between the many different people in a region as well as with the land that supports them.   Frances has a Bachelors degree in Environment Science from the University of Guelph, a Bachelor of Education from UBC and a Masters Degree in Counselling from UNBC.  Although this time learning in academic settings has been influential to how she approaches education, her most cherished teachings and personal foundation come from free time spent exploring outside in the forests, pastures and swamps around her childhood homes.
Kerri Lanaway, Kerri.Lanaway@sd41.bc.ca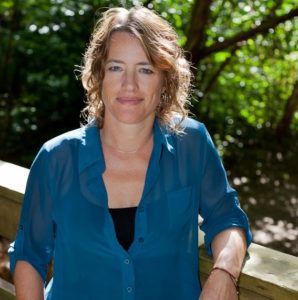 Kerri is an experienced outdoor educator and teaches intermediate and secondary science and outdoor education. She is a trained Wild BC facilitator and gives workshops to educators looking to take their students outside, learning in experientially rich ways. Kerri also has experience creating curriculum-linked, hands-on environmental programs.
Ryan Barfoot, Ryan.Barfoot@sd47.bc.ca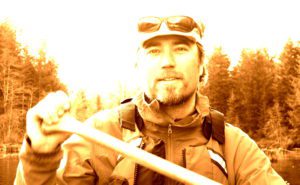 After graduating from the University of Victoria, Ryan completed his Bachelor of Education specializing in Outdoor and Experiential Learning at Queens University and a M.Ed. in Curriculum Development and Implementation at Simon Fraser University. His research interests include transformative education, contemporary Rites of Passage, place-based and ecological learning environments. Ryan has delivered education programs at the grassroots and governmental level. He has worked with Parks Canada, BC Parks, the National Forest Service (US) and the National Parks Service (US). In 2005, Ryan was part of a team who built the Outdoor & Ecological Learning department for the Powell River School District (LEAP, Coast Mountain Academy). He, his wife Karin and children Wren and River currently live in the old Townsite (Powell River) on the Sunshine Coast BC, Canada.
Mardelle Sauerborn
Teresa Rowley, tbrowley@sd44.ca

Teresa aka 'Granite' is an Environmental Learning teacher at the Cheakamus Centre in the North Vancouver School District (SD44). She holds a Masters degree in Environmental Education and Communication, and specializes in curriculum integration. Teresa brings with her a strong background in outdoor experiential and environmental education. She has worked with a diverse group of learners in a variety of education settings beyond the classroom, including outdoor school, day and overnight camp programs, wilderness trips, local field studies, and service learning with community organizations. Prior to joining Cheakamus Centre, Teresa most recently served as the department head of the TREK Outdoor Education Program at the Vancouver Board of Education. Before that, Teresa was a teacher in the Explore program at Collingwood Independent School, camp director at Camp Madawaska, and mountaineering instructor at Outward Bound Canada. Teresa has lived in the Sea to Sky Corridor for over three decades. Her childhood experiences exploring the temperate rainforest and waters of Howe Sound continue to inspire her work today.
Advisory Committee Liaison Positions
Duncan Whittick, CBEEN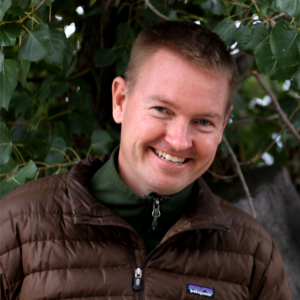 Monica Nissen, CBEEN and KBEE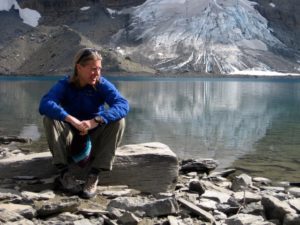 Patrick Robertson, UBC


Bruce Ford, Metro Vancouver  Bruce.Ford@metrovancouver.org