You're invited to Farm to School BC's first conference, Planting the Seed!
Planting the Seed will gather together a diverse group of BC food champions who strive to bring more healthy, local, and sustainable foods to the minds and plates of all students.
Our conference aims to celebrate the impact of both budding and established school food initiatives, welcome diverse perspectives to share their experiences and knowledge, and leave our community with a revitalized sense of connectedness and empowerment.
The overarching theme for the 2023 Outdoor Learning Conference is "Place and Pedagogy: Where Learning Happens". This year's inaugural Conference will focus on Indigenous Ways of Knowing, Health and Wellbeing and Environmental and Climate Change Education. THIS EVENT IS SOLD OUT!
This leadership clinic will bring together representatives from 8 EEPSA local chapters in the Metro Vancouver region. Over the two day event, we will have the opportunity to connect, collaborate, and plan for ways we can support outdoor and environmental learning in their region.
Thanks so much to all of our Local Chapter leaders for the hard work they do across the province to build EEPSA's capacity. We are excited to welcome Local Chapters at the Spring 2023 event.
40 educational leaders form across the Columbia Basin and around British Columbia will come together … Read more
Join educators, change makers and community partners from across B.C. for this 2-day, in-person conference as we reconnect with ourselves, each other, and the landscapes and waterways that nourish us. Find balance among the mountains and valleys of the Revelstoke area as we learn and celebrate together.
Unite, SEED 36, REED 38, B.Outside, Coquitlam, North Vancouver, and Langley are partnering to host a leadership clinic for local chapters within the metro Vancouver region!
Join teachers, community educators and other leaders on False Creek in Vancouver to share successful practices and celebrate our work that connects learners with place, the land and the community.
On Thursday, December 16th, teachers, community educators and other leaders from across B.C. will meet … Read more
EEPSA's Annual General Meeting will be held online Monday, October 25, at 4 pm. Please join … Read more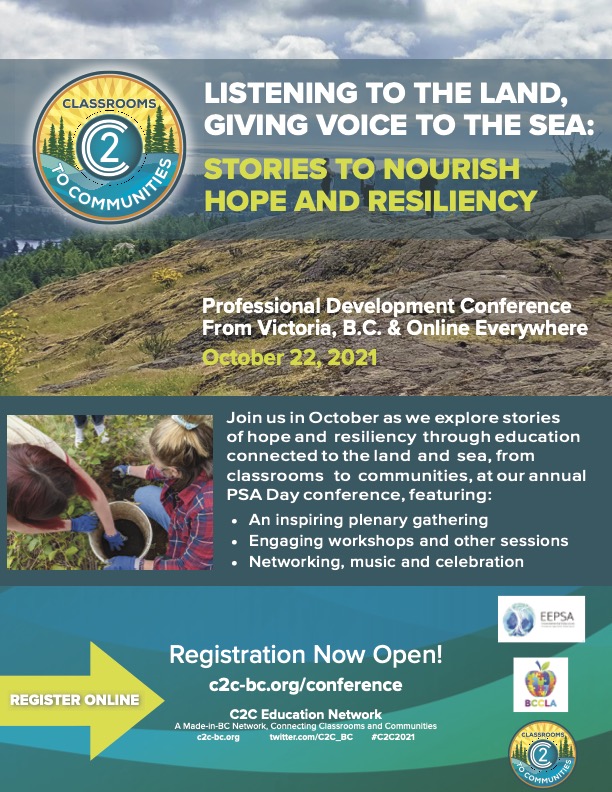 Classrooms to Communities 2021 Provincial Conference
Place-Based Learning in B.C.: Success Stories in Practice On Thursday, December 10th, join teachers, community … Read more
Lhtakoh* – Where People, Place and Practice Flow Together *Lhtakoh: Lheidli name for the Fraser … Read more
Keeping it Local: Celebrating Place-Based Teaching, Learning and Leadership in B.C. Thursday June 18, 3:30 – … Read more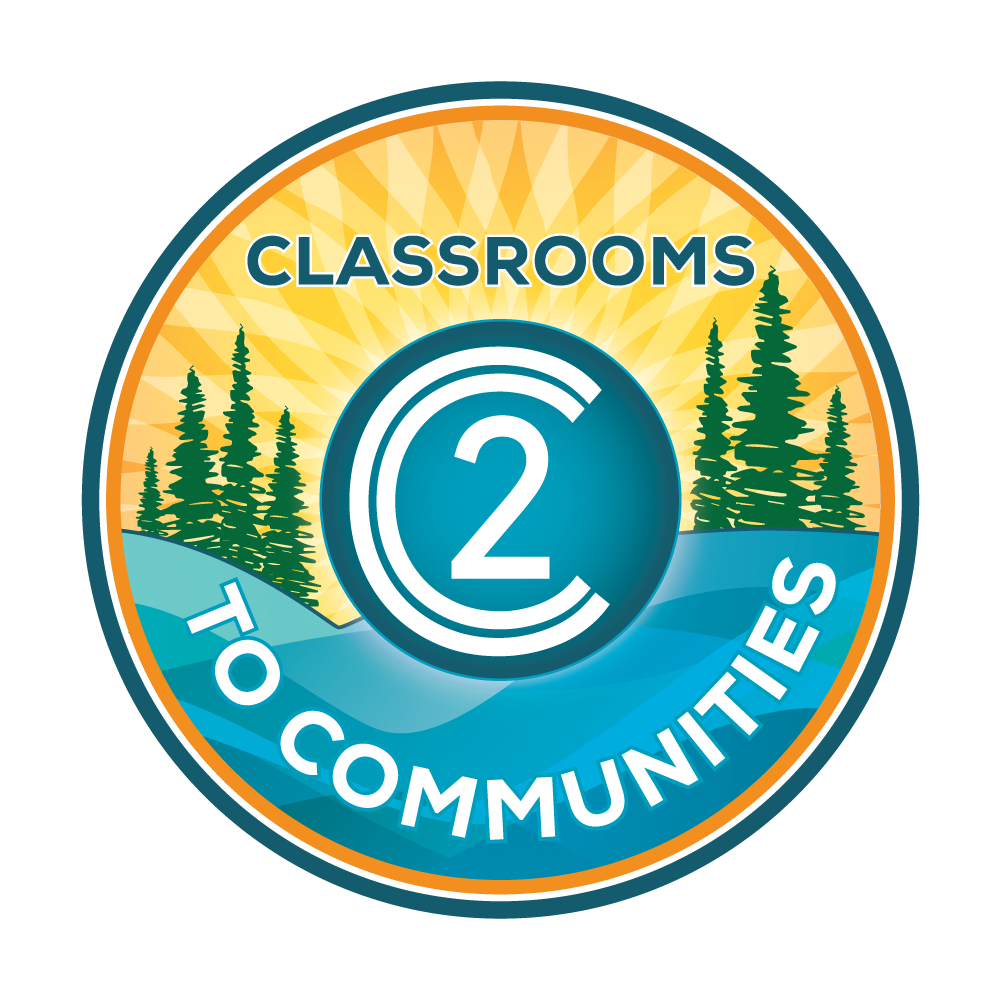 EEPSA and the Classrooms to Communities (C2C) Education Network are hosting our annual conference online this year on October … Read more
CBEEN and EEPSA will co-host a Leadership Clinic April 24-26, 2020, at Nipika Mountain Resort, … Read more
The climate crisis can be overwhelming, given its complexity and seriousness. In the face of … Read more
BC Green Games is a digital eco-storytelling contest. Students K–12 throughout the province are encouraged … Read more
BCWF WOW Poster BC Wildlife Federation's Wetlands Education Program is excited to share that we … Read more